Browsing articles in "Miscellaneous"
It seems as if most everybody has aspirations to become an entrepreneur one day in their life. The concept of owning your own business is motivating to many. The fantasy of doing something you love, helping others long the way, and living an ideal lifestyle is the foundation of many start-ups. One of the main problems however is that it is often difficult to take a great idea and turn it into a fully functioning business. There is a degree of experience and otherwise extreme confidence that is needed to start a new company and for this reason many people don't ever try in the first place.

This is where one of my favorite online destinations comes into play, Mixergy. Mixergy is a blog that interviews a great list of successful and wide ranging entrepreneurs on their journey to becoming the great successes that they are today. Guest interviews include the likes of Wikipedia's founder, Jimmy Wales, along with great television personalities such as Gary Vanerchuk. Perhaps the best part is that Andrew Warner, a self made multi-millionaire in his twenty's, leads the discussion on how to turn a passion of yours into a fully operational business.
As techno and trance music continues to grow in San Diego and becomes more mainstream so does the desire for many individuals to learn how to land a gig as a nightclub DJ. As it turns out there is plenty of money to be made operating turn tables and plenty of opportunities for up and coming disc jockeys. The big question is how much of an investment does it take up front to have the tools available to start spinning and how does one make a name for himself in the industry?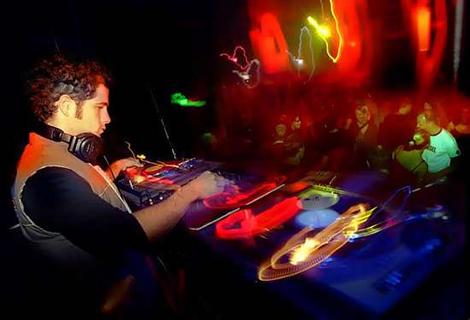 The answer to the question varies depending on the quality of equipment and software that you purchase however the average cost for new entrants to the business is somewhere around $500.  This estimate comes from a close friend of mine who began his own DJing career quite recently in college. Are you familiar with JAKE IS…? Of course the $500 estimate is taking into consideration that you already own a functioning computer that can accommodate some of the new software that you'll need. A big transformation in this industry has been the conversion from strictly using turn tables towards the operation of advanced computer software.
So what are a few reasons to become a DJ right now. The first and most obvious reason could be that you will have the ability to make a good chuck of income given the opportunity. Then there is the concept that you may be passionate about the music and that you frequently find yourself at the club scene or local bar with friends. If this is the case then it makes sense that you would enjoy becoming part of the industry that you so frequently support. Or perhaps you just want to be the life of the party and are ready to meet a lot of new people? And last but not least maybe you recognize that this is the opportune time to get in as a disc jockey while Dead Mau5 and David Guetta are on the rise?
No matter what is attracting you in the idea of becoming a DJ you should do a little bit of research before you dive in head first. Talk to a few disc jockeys and ask them the pros and cons of the industry. Find out what kind of equipment is available to you and for how much. Earn the money needed to make the initial investment and find out if you live in an area that would support your talents. Perhaps you may want to visit JP Coupe's website on what it takes to become a disc jockey today and how to build fan support. JP Coupe has been in the industry a while and offers you everything you will need to get into the business including a DJ contract template to use with nightclubs, press kit supplies,  guerrilla marketing tactics, industry specific advice, social media tricks, and more. Whatever you do make sure you have all the info you need before you run out and buy some expensive software. If you don't know somebody in the industry use my contact. Jake IS… will be glad to help you out in any way possible.
The official movie trailer for Harry Potter and the Deathly Hallows has officially been released. It will surely be another great movie to an amazing series.
Are you looking for the ending song of the first episode of Entourage season 7? Look no further. The artist and track you're looking for is right here. Gang Starr is the artist that performs "Above the Clouds." What a great song to cap off a great start to the first episode of Entourage Season 7. No doubt the music director or what ever you want to call him has a great play list of songs to choose from.
I had never heard one of Tony Robbins speeches before this one. As foretold he really is an excellent public speaker and is surprisingly charismatic on stage. Here he is at a  TED conference explaining why people act they way they do and how they can live a more fulfilling life. This speech will surely inspire thought and is well worth 20 minutes of your time.
After the success that "The Hangover" enjoyed from the box office worldwide, approximately half a billion dollars, the director and 3 main stars have all signed on officially to produce The Hangover 2. Word on the street is that as soon as the first movie was in production studios and screen writers were already interested in creating a second movie. Bradley Cooper, Ed Helms and Zach Galifianakis (the 3 main characters) will all earn 5 million each for their roles in "The Hangover 2" plus 4% commission on first gross. Well deserved by these 3 up and coming actors who were each paid only $300,000 for their roles in the first movie. The Hangover 2 is set to begin production in October of this year (2010) and is set for a possible release in late May of 2011.
Do you have any ideas as to what is going to happen in this sequel? Let us all know with comments below.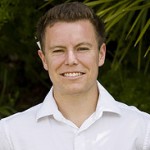 Where were you when Landon Donovan did work against Algeria and sent the US soccer team advancing on to the elimination round against Ghana in the 2010 FIFA World Cup? What was your celebration like?
All I know is that I was in class, one of my last classes of college, and our professor had left the room for ten minutes. A few students projected the game onto the white screen around the 85th minute of the game. We were lucky enough to catch the play that made US soccer history.
Blog Categories
Social Media So Fresh
Welcome to "Social Media So Fresh" a blog that encompasses trending media and amazingly fresh and clean technologies. Have something fresh to share? Email me and guest blog your news right here!
Blogroll
Friends