After the success that "The Hangover" enjoyed from the box office worldwide, approximately half a billion dollars, the director and 3 main stars have all signed on officially to produce The Hangover 2. Word on the street is that as soon as the first movie was in production studios and screen writers were already interested in creating a second movie. Bradley Cooper, Ed Helms and Zach Galifianakis (the 3 main characters) will all earn 5 million each for their roles in "The Hangover 2" plus 4% commission on first gross. Well deserved by these 3 up and coming actors who were each paid only $300,000 for their roles in the first movie. The Hangover 2 is set to begin production in October of this year (2010) and is set for a possible release in late May of 2011.
Do you have any ideas as to what is going to happen in this sequel? Let us all know with comments below.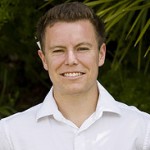 Blog Categories
Social Media So Fresh
Welcome to "Social Media So Fresh" a blog that encompasses trending media and amazingly fresh and clean technologies. Have something fresh to share? Email me and guest blog your news right here!
Blogroll
Friends