Portfolio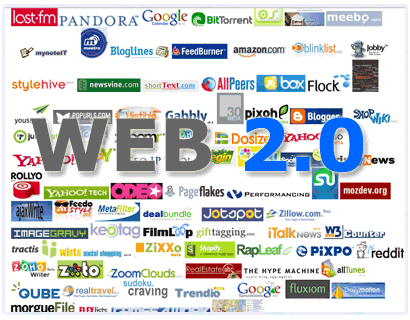 Welcome to my portfolio of work. Please let me know if you have any questions.
2010′
* Social Media and internet marketing consultant for Dr. George Scheele of Factor 4 Health. ( 4/2010- present)
* Four month social media consultation (semester intern) for Copperfield's Bookstore. Responsibilities included social media consultation, analyzation, and SEO.
*Social Media Account manager at Meyrow Management. (see below)
* Part time sales representative at Global Plastic Sheeting. (08-present)
08'/09′
* First Official Intern at The Business of Sports.
* Social Media Account manager at Meyrow Management. 09′ – present. Responsibilities include handling all social media projects for four clients of Meyrow. Clientele industries included non-profit, travel, and real estate.
* Personal Blog,  Basketball with Dino Gomez.
Included two other contributing authors. Featured articles by Randy Brown- a retired Division 1 NCAA coach. Includes interviews with such names as Peter Robert Casey,  Chris Denker, and Tony Vallario. Basketball With Dino Gomez Facebook Fan Page includes NBA player Jordan Hill of the New York Knicks.
Freelance work featured at:
General:
Social Media Interaction has included the following names for past clients.
*Kevin Love of Minnesota Timberwolves,  Sinbad- actor, Marcellus Wiley- retired NFL player, and Marcus Mcneill of San Diego Chargers.
*Online community participation has directly led in multiple occasions to free donations and further business projects for Solutions 4 change. (non profit client of Meyrow Management)
Knowledge and Skill base:
(to name a few of many)
Google Adwords
Google Analytics
WordPress
Tumblr
Basic HTML
Clickbank
Email marketing campaigns
Second Brain
Seesmic Desktop
Twitter
Facebook
Digg
HTML button integration
Stumbleupon
Delicious
Twitter feed
SEM
SEO
PPC
Ping.fm
Bit.ly
Photo manipulation/editing
imovie
blogger
flickr
polldaddy
surveymonkey
rss feeds
meebo
Forumotion
*Most importantly my work can evolve and my knowledge continues to grow. My best attribute is perhaps my ability to discover and implement new platforms and media.
Social Media So Fresh
Welcome to "Social Media So Fresh" a blog that encompasses trending media and amazingly fresh and clean technologies. Have something fresh to share? Email me and guest blog your news right here!
Blogroll
Friends