Browsing articles tagged with "Dino Gomez - Dino-Gomez.com"
While on Facebook, look at your URL address; if you see http: instead of https: then you don't have a secure session and you can be hacked. Go to Account|Account Settings|Account Security and click Change. Check the first box.| Save the change. Otherwise FB defaults to the non-secure setting.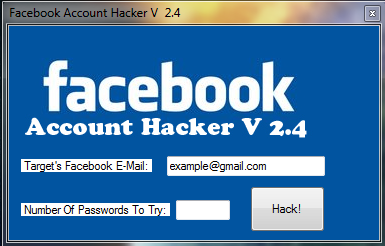 The rumors are true. Apple has just unleashed the new Mac App Store which is available for download to your Mac computer right now! Packed with over 1000 applications, both free and paid, the Mac App Store is exactly what iOS users have been enjoying for quite some time.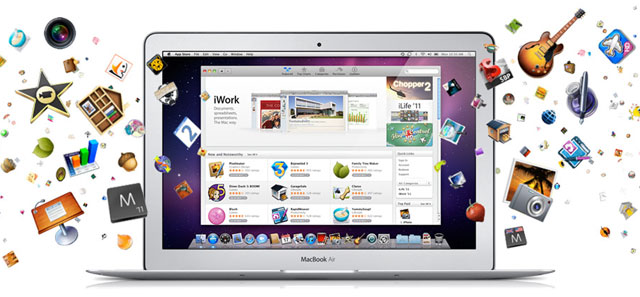 You will get to enjoy thousands of applications that can be instantly downloaded to your computer from well, your computer. The simplicity of the concept almost makes it confusing. Best of all it is free to download to your computer given that you meet a few general requirements. First, you must have a Mac computer of some sort. Next, your Mac must be running Mac OS X Snow Leopard. That's it. Here's how to download the store right to your Mac right now!
Instructions to Download Mac App Store
Start by closing all running applications on your Mac (Pages, itunes, Numbers, Keynote)
Open the Apple menu in the top left hand corner of your screen
Select "Software Update"
Follow any other instructions for installation and you're done
*

The Mac App store will appear inside itunes in the top navigation bar!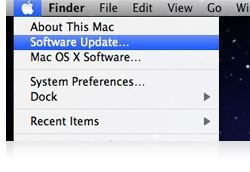 Did you like this blog post? Drop a comment below, re-tweet, or find me on LinkedIn. Any or all would be appreciated.
Many people have seen some of the unique and creative ways for which to frame your Facebook pictures using the new Facebook profile setup. In case you haven't here is an example of what I'm talking about.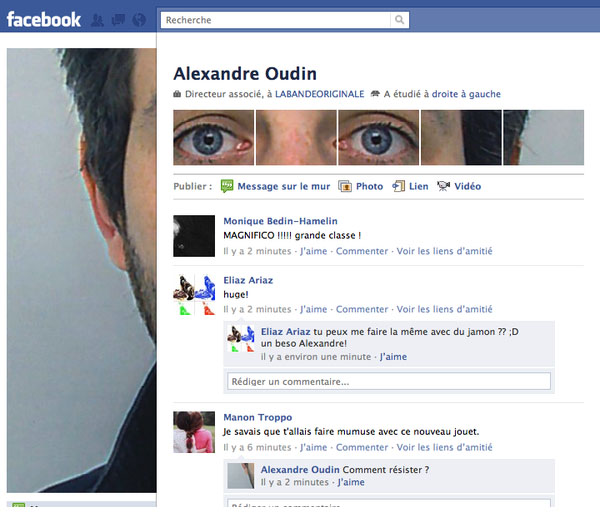 However not many people have the photoshop skills necessary to do something as creative as what you see pictured above. That is where Picturize.me comes into play. Picturize.me is a service that is designed to make editing your profile picture extremely easy. All you have to do is download the Silverlight software necessary to use their service and you are set. In a matter of minutes you can have as creative a Facebook profile as everyone else!
Did you like this blog post? Drop a comment below, re-tweet, or find me on LinkedIn. Any or all would be appreciated.
As somebody who uses Twitter frequently I must say that I'm easily disappointed by the search features of the network. First off rarely does an advanced Twitter search function. I almost always get some type of default message telling me that Twitter has reached capacity and is unable to retrieve the results I'm currently looking for. This by itself if quite frustrating considering Twitter is littered with a mess of irrelevant and self deprecating  messages leaving individuals like myself with the impossible project of weeding out the garbage to find messages that are of true interest.
So what are the potential solutions to finding useful messages on Twitter? The most well known solution is Twitter Search. Twitter Search is a third party application that works independently from Twitter to help you find keywords or phrases that may be of interest to you. The service works great and rarely will you be denied results. However Twitter Search is limited to those tweets within the last ten days. In other words you can't dig into the past to find messages that you tweeted or that others tweeted at you.
Find Old Tweets
What are you to do when you realize that you need to find an old Twitter message that has the name and contact information of an individual that you need to connect with? You turn to SnapBird. SnapBird is a competitor to Twitter Search and offers a completely different set of features. With SnapBird you can search beyond ten days into the past using a number of criteria. You can search your own Twitter timeline, a friend's timeline, by tweets mentioning you, by direct messages sent, and direct messages received. The best part of all, it's free!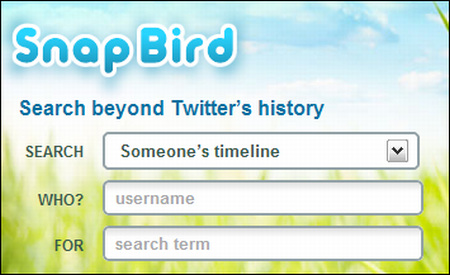 This interactive viral video lets you choose how a hunter should react to a bear wandering into his campsite. Go ahead and respond with anything clever or dirty you may think of. The hunter and the bear will do the rest. *You will have to watch the video at Youtube's site in order for it to become interactive…. trust me it is worth it!
Several times in the last few months I have read an article online about how to build a Facebook fan page. Specifically these articles focused on how to interact with fan page members and increase the number of comments and overall interaction on your business Facebook page. After having read so much material on the subject I thought it would be beneficial to my readers to summarize what I have learned.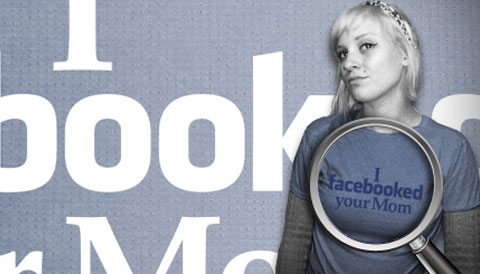 Here are the 3 factors that are most important to account for when posting to Facebook.
1) Know Your Audience
It doesn't matter if you're updating a business fan page or simply updating your personal status on Facebook, it is important to account for your audience. If you are in charge of a yoga studio's business page then most likely your audience during the day are stay-at-home moms. If this is the case then tailor your fan page updates to their liking. The goal is to provide your audience with helpful information. In this example that may be the where about of a local day care center? The point is that you at least consider who your target audience might be prior to your update. Of course your audience does change with the time of day which leads into the next point.
2) Time Your Updates
Now I didn't come up with the following statistics I am merely pulling these stats from another source but research shows that Facebook has the most users online during three specific hours of the day. The first of which is 11 am. Not many people have time to check their profile before an early class or even work and therefore the first popular time zone to be online is right around when the average civilian loses focus at work and decides to burn a few minutes before lunch online.
The next optimal time to post is at 3 pm. Three o clock is a popular time since students are just arriving home from class and have nothing to do.
The last most efficient hour to post a status update to your Facebook profile or fan page is around 6 pm. Statistics show Facebook has the most users online in any given time zone after work hours. Therefore if you are extremely passionate about a response you will post in the early evening.
3) Ask Multiple Choice Questions
The last strategy involved with gaining a strong reaction from a post online is to ask simple questions of your audience. Now there are exceptions to this rule such as if your target audience has assembled by political affiliation. In this scenario this rule need not apply. But if you are updating a fan page or even your own Facebook status then ask a multiple choice question if you are going to ask any question at all. Easy questions and better yet multiple choice questions require minimal thinking from your audience and yet they still require plenty of opinion. Since people are both lazy and yet very opinionated they often will respond to such a post.
Within the last two weeks it has been made public that Facebook plans to unleash their own email messaging system to their social networking site. Facebook calls this new communication system "Messages" and makes it clear that this is not just another email.
Facebook Messages combines Facebook chat, Facebook direct messages, cell phone text messages, and outside emails all into one so that any social conversation you have had with a friend can be found in one place. Messages is designed so that you can go to one place to see any conversation you have ever had with a friend. It will be similar to a smart phone text messaging conversation in which you can see all texts from one friend dating weeks into the past in one thread except it will pull together conversations from multiple sources and put them into one location! Now that's convenient.
Facebook Messages Registration
Since Facebook is rolling out this Messaging system slowly to segments of users at a time I am becoming curious how individuals will go about claiming their own @facebook.com address. Who gets to claim their address first and will it be fair if your name @Facebook.com is no longer available by the time the messaging system is available to you? This could be chaotic in a word however I'm guessing Facebook has a plan to handle registration discrepancies that we will not catch word of until the future.
Thirty years from now we will look back to the year 2010 and say to our children and grandchildren that we  lived through a Technological Revolution. Many people fail to recognize the era we are currently living in because of a busy schedule. But if you take a step back and consider how quickly computers, cell phones, digital devices, and televisions are changing then perhaps you are able to see that we are living in an exciting age. Social Media is simply a niche of what technology is offering us today but for businesses it has become a big part of marketing.
It seems as if most everybody has aspirations to become an entrepreneur one day in their life. The concept of owning your own business is motivating to many. The fantasy of doing something you love, helping others long the way, and living an ideal lifestyle is the foundation of many start-ups. One of the main problems however is that it is often difficult to take a great idea and turn it into a fully functioning business. There is a degree of experience and otherwise extreme confidence that is needed to start a new company and for this reason many people don't ever try in the first place.

This is where one of my favorite online destinations comes into play, Mixergy. Mixergy is a blog that interviews a great list of successful and wide ranging entrepreneurs on their journey to becoming the great successes that they are today. Guest interviews include the likes of Wikipedia's founder, Jimmy Wales, along with great television personalities such as Gary Vanerchuk. Perhaps the best part is that Andrew Warner, a self made multi-millionaire in his twenty's, leads the discussion on how to turn a passion of yours into a fully operational business.
Blog Categories
Social Media So Fresh
Welcome to "Social Media So Fresh" a blog that encompasses trending media and amazingly fresh and clean technologies. Have something fresh to share? Email me and guest blog your news right here!
Blogroll
Friends